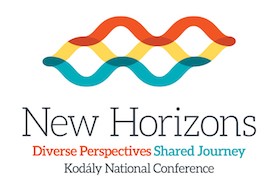 About
The Kodály Music Education Institute of Australia Incorporated (KMEIA) is a national association for music educators.
Our organisation is inspired by the educational and aesthetic philosophies of the Hungarian composer Zoltán Kodály, adapting his ideas to create music programs for early childhood, schools and communities.
We support Australian music teachers as they strive for excellence in music education. more…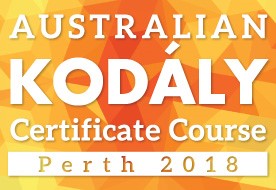 Upcoming Events
Unfortunately this event has been cancelled.  The 2018 KMEIA Traralgon Workshop will be held on 20 July. Date: 20 July 2018 Venue: St Paul's Anglican Grammar School, Traralgon Campus Keep checking the KMEIA Vic Events website for more information on the workshop.
This is a NESA endorsed event Primary school classroom and specialist music teachers are welcome to come and share songs, games and activities that work for you and you would like to share with colleagues Got a music problem? Bring …
Read more →
MUSIC AND MOVEMENT FOR EARLY LEARNING: BABIES TO YEAR 2 How to use and understand repertoire Fun songs and games Literacy Online registrations will open closer to the date.
Join us for the second workshop of 2018! Connecting Art Music and Curriculum through Active Listening with Renee Heron Date: Tuesday 21 August 2018 Time: 6:00-7:30pm Venue: Xavier College, Kostka Hall Campus, Brighton Price: This workshop is free to KMEIA members.  Non members pay …
Read more →
Please visit the Kodály National Conference and Perth Australian Kodály Certificate Course Website for full Conference Information and Online Registration. www.kodalynationalconference.org.au  Have you heard? In 2018, Perth is hosting the Kodály National Conference AND a full Australian Kodály Certificate Course. …
Read more →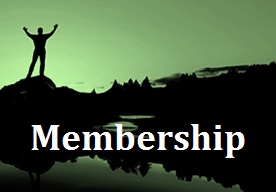 Latest News
On behalf of the Kodály Music Education Institute of Australia, I offer my sincere congratulations to Honorary Life Member Dr James Cuskelly for being awarded the Medal of the Order of Australia (OAM) for service to music education in The …
Read more →
Dr Doreen Bridges AM FACE, well known to many of us, is celebrating her 100th birthday on Saturday 9 June 2018. Dr Bridges, née Jacobs, was a student at the University of Adelaide and was awarded the first Australian doctorate …
Read more →
Since its founding in 1973 by Dr Deanna Hoermann, KMEIA has produced national publications under various titles that provide a rich source of academic and historical literature concerning Australian Kodály-inspired research and practice. Most recently, this was under the title …
Read more →
The Kodály Music Education Institute of Australia is supporting the Australian Music Association to spread the word about the international MAKE MUSIC DAY on 21 June 2018. We encourage all members to be involved in some way and to list …
Read more →
The KMEIA National Council were delighted to receive impressive applications and nominations for the 2018 Australian Kodály Scholarship (AKS) and the Enid Scott Conference Award (ESCA). After a thorough review process, it is with great pleasure that I announce the …
Read more →