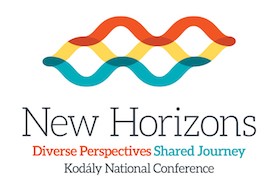 About
The Kodály Music Education Institute of Australia (KMEIA) is a national association for music educators.
Our organisation is inspired by the educational and aesthetic philosophies of the Hungarian composer Zoltán Kodály, adapting his ideas to create music programs for early childhood, schools and communities.
We support Australian music teachers as they strive for excellence in music education. more…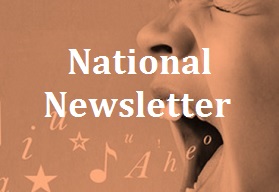 Upcoming Events
The second of our Open Classroom events! Open Classrooms A series of events that showcase how WA teachers have adapted the Kodály approach to their context. A chance for members to share, receive ideas, and see the work 'in action'. …
Read more →
Prieliminary Notice of Annual General Meeting Kodály Music Education Institute of Australia Western Australian Branch Inc.  5.15pm, Thursday 23rd November 2017  Venue: Presbyterian Ladies' College (14 McNeil Street, Peppermint Grove) Members are invited by the Branch Committee of the Kodály …
Read more →
KMEIA Vic Members are invited to attend the 2017 Annual General Meeting. Saturday 2 December 10:00am (AGM and Christmas Brunch) Pedro Espresso, 608 St Kilda Rd, Melbourne (Board room) For more information, please visit the KMEIA Vic Events website.
Presented by The Cuskelly College of Music. This program offers courses for educators, singers and school students led by national and international experts in their fields. The successful completion of courses in Early Childhood, Primary and Secondary music classroom education, and Colour …
Read more →
This course is a truly unique approach to professional development! You will learn skills and concepts and have the opportunity to try them out and discuss the results. You will build your resource collection of age appropriate songs and games. …
Read more →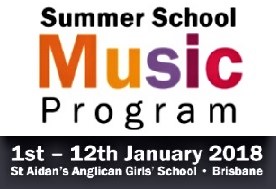 Latest News
Announcing Keynote Presenter We are really excited to announce our first Keynote Presenter for KMEIA 2018 Conference! Borbála Szirányi will be one of the international Keynote Presenters to come to Perth in 2018 to present at the Conference. Borbála is a …
Read more →
It is with great pleasure to announce that The Call for Presentations is now open for the 2018 Kodály National Conference. This is being held in Perth from 1 – 4 October 2018. If you are interested in bringing a …
Read more →
Kodály National Conference 2018 is coming Soon! We are excited to announce that the Kodály National Conference 2018 will be held in the beautiful city of Perth from 1 – 4 October 2018! Planning for the Conference is currently underway, …
Read more →
16 March 1945  –  19 April 2017 Throughout the 1980's and 1990's every Queensland member of the Kodály Music Education Institute of Australia, and almost every member in Australia, knew or knew of Lenore Bateman of Brisbane, and of her …
Read more →
For nearly 40 years, the Kodály Music Education of Australia produced a national publication. Over time, this took on various forms ranging from a bulletin to a refereed academic journal. The content of these publications is of significant historical and …
Read more →